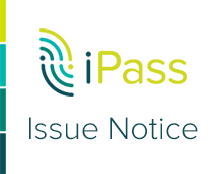 American Airlines Inflight Wi-Fi Issue Notice
American Airlines has added a third provider for Wi-Fi inflight access. While iPass has nearly 100% coverage of American Airlines aircraft via Gogo and Panasonic Avionics, a small portion of American's fleet is not currently integrated with iPass through this third provider. That coverage ramp up has already started and will continue during 2020.
As to our current inflight offering, 1,320 Gogo-enabled aircraft are available via the iPass SmartConnect™ solution. Our Panasonic partnership provides access to 166 aircraft that are available via web-based login only. This is a Panasonic-specific issue, and iPass is working directly with Panasonic to resolve it.
To better understand the current end-user experience on American Airlines flights – the SSID "gogoinflight" supports both iPass app access and browser login, while the SSID "AA Inflight" supports browser login only (American has two providers using the same SSID, and iPass has access to one of them. If users see this SSID, they should try to connect via a web browser, but may not be able to connect on a small number of planes.)

For Viasat supplied flights, using the SSID "AA Inflight" on American Airlines, this is currently in deployment across the fleet yet unfortunately has not yet passed iPass certification so is disabled. This accounts for about 3% of planes — American, and the provider Viasat apologize for the inconvenience. 
For Panasonic supplied flights, also using the SSID "AA Inflight" on American Airlines, using the iPass app is not currently operating across the entire fleet, so in the case where the client fails, the end user will need to use the web browser to connect. This accounts for about 11% of the planes out there.
For Gogo supplied flights, using the SSID "gogoinflight" on American Airlines, the client should work fine. If it ever does not work, then the web browser login may be used as alternative — near the bottom of the inflight (onboard) website, you will see the word "Roaming" which is a clickable link to access iPass.
To access iPass Global Wi-Fi via a browser, end users will need to have their iPass username and password before they fly. They may also benefit from instructions for logging in through the browser.
The inflight login credentials are provided in the activation email sent from Flexinets. Subscribers may also retrieve it on the customer portal. 
iPass is working very hard on this issue and as soon that it is been resolve we will inform you.
If you have any questions please consult the FAQ for Inflight or contact the Flexinets Support Team, we are happy to help out.
The Flexinets Team
/wp-content/uploads/2018/06/issue-notificaton-email-hdr.png
174
221
Flexinets
https://www.flexinets.se/wp-content/uploads/2016/10/flexible-networks-nordic_logo-genomskinlig-300x77.png
Flexinets
2019-12-26 18:00:00
2020-03-12 10:01:38
American Airlines Inflight Wi-Fi Issue Notice